Toc Tien is the next Vietnamese singer to be honored at the Mnet Asia Music Awards 2017 (MAMA).
On the November 25th, at the Hoa Binh Theater, HCMC officially held the event of MAMA 2017 Music Awards for the first time in Vietnam. This is a major annual music event of Korea, with the participation of many Vietnamese and Korean stars, including popular Korean groups such as Wanna One, Seventeen…
Best Asian Artist in Vietnam was given to singer Toc Tien. She was directed by Nguyen Quang Dung and supermodel Thanh Hang nominated for the award.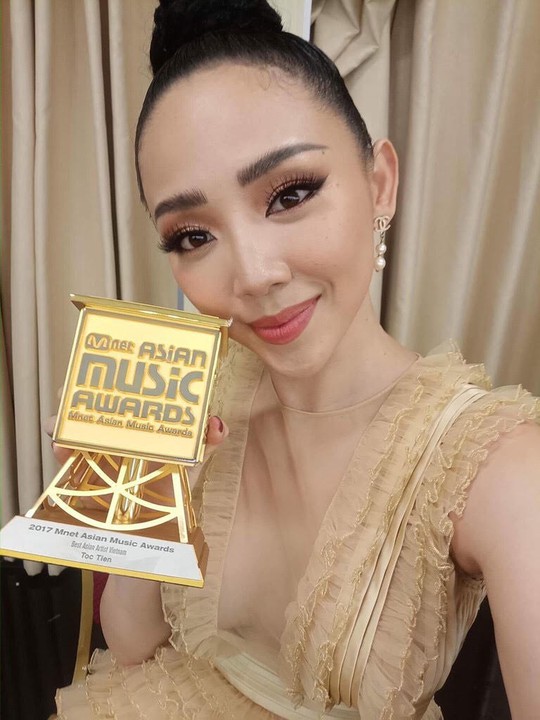 Toc Tien shared that she was very surprised and happy to receive the award of outstanding Asian Artist Award in Vietnam at MAMA 2017. The singer said, "Thank you BTC MAMA for giving Fairy a gift, it is really happy to have the MAMA trophy in hand and Toc Tien Fans".
Toc Tien is the youngest female singer ever to receive this noble award. Previously, she also registered at many prestigious music awards in the country such as: Green Wave, HTV Awards, and Zing Music Awards.
This year, Toc Tien proved to be a "changeable person" not only in fashion sense, but in music. She also launched various color products. Especially, the song is not the only one of the female artist who has succeeded beyond expectations with more than 40 million views up to now.
This year Toc Tien also try in a new role, which is to contribute to the hot seat of the Vietnamese Voice. Although receiving mixed opinions before the competition took place, but with the style, with serious investment and professional quality, coach Toc Tien has conquered the most difficult audience, through it garnered a huge fan base from the show.
Ending a year of hard work, the Best Asian Artist Award in Vietnam at MAMA is a worthy gift for her and her team, marking a turning point in her singing career.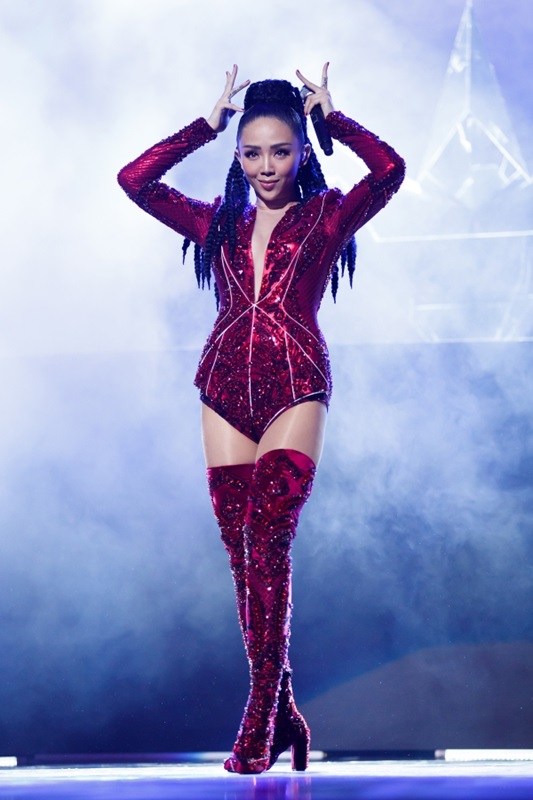 Before Toc Tien, many stars of the Vietnamese entertainment industry were honored in the category of best Asian artists in Vietnam are My Tam, Thu Minh, Ho Quynh Huong, Dong Nhi, and Noo Phuoc Thinh.