Maya has just released a new MV titled 'Là vì ai' after a long absence from the music industry for filming, acting and revival.
Maya – Là Vì Ai | Official MV
'Là Vì Ai' song is the pop ballad written by musician Tú Dưa viết for Maya's voice after listening to her feelings about the past love affair.
The title of the song is a question that Maya wants to set for herself as well as the man in the sad love story that has broken in the past.
Maya said she was thinking very carefully before introducing the song as well as this MV.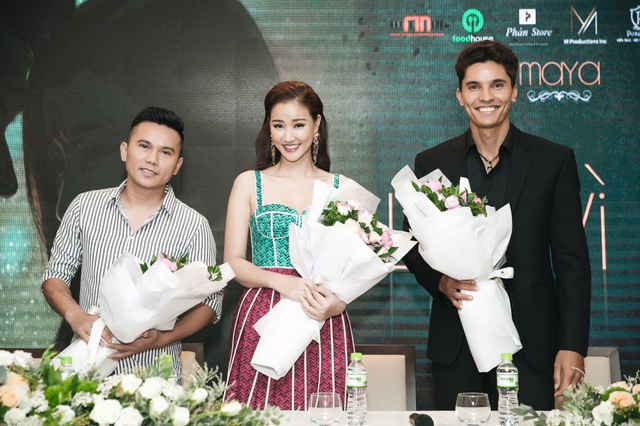 Maya said: "In the past, my love story has caught on a lot of social media marketing. Instead of letting the public continue to embroider and speculate, I want to tell my own story and borrow the MV 'Là Vì Ai' is to close what is past. When I dare to look at the problem, re-enacting the old wounds means that I am not heavy-hearted or thinking too much about it."
Maya invested quite a lot when making the MV entirely in the US with foreign crews. "I want to give a serious and new music product to my audience," Maya said.
In particular, director Hudson Taylor has collaborated with many Hollywood stars such as Jessica Alba, Shay Mitchell, Sophia Bush, Victoria's Secret supermodels like Elsa Hosk, Martha Hunt, Chan, El Iman, Shanina Shaik.
Shee also took cover photos of celebrity magazines such as Elle, Marie Claire, GQ, Harper's Bazaar Vietnam.
Besides, the scene for filming the MV is the mansion where international star Katy Perry shot the music video of 'The One That Got Away'.